THIS SUNDAY! 
Join us for the Potluck Lunch Town Hall Meeting to Share Parish Survey Results
Please plan to join us this Sunday for our potluck lunch after the 10:00 services. In addition to great fellowship and food, we will also be sharing the results of our Parish Survey.
You won't want to miss this important meeting in the life of our congregation!
This Sunday is St. James day – WEAR RED!
Super Hero Central is Next Week!
Volunteers Still Needed. 
We are thrilled that over 100 children are registered for VBS this year, and we can't wait to meet our tiny super heroes!
The following volunteer positions remain vacant – can you help fill them?
Toddler Thundercats Leader (2 adult leaders)
3 Year Old "Incredible Hulks" Leader (2 adult leaders)
4-Year Old "Fantastic Four"  Leaders (3 adult leaders)
5-Year-Old "The Incredibles"  Leaders (1)
6-Year-Old "The Justice League" Leaders (1)
7-Year Old "X-Men" Leader (1)
8-Year-Old "Power Ranger" Leader (1)
2 Check-In Hostess (8:30am-10am only)
Volunteer Training.
All volunteers should attend a short (45 minute) training session to ensure that our Super VBS will be a super success! We're offering three options to accommodate schedules:
One more training day:
Saturday, July 22nd at 10am
For questions about how to help or to let us know which training you will attend, please email 
Amanda Payne
.
New Church Software – Fellowship One
We are pleased to announce that we have upgraded our church management software to a robust tool called Fellowship One. You will hear more about this and how you can access your own membership and pledge data online at our Potluck Lunch this Sunday. This software has the ability to maintain a photo in each member's profile, and we hope to use this feature to easily create a new Member Directory. To this end, Hanna McKee and Scott Tankersley have agreed to take your picture this Sunday morning. They will be outdoors between the sanctuary and the Parish Hall between our 8 and 10 am services and for some period of time during lunch to take headshots. Please stop by to see one of them. If you're unable to be at church this week, we'll catch you on a photo day next month. If you have any questions, please contact Mother Rebecca.
Final Sunday for Reading John
Thanks to all who have participated in our study of John this summer. This Sunday will be our final meeting, and it's on the final chapter – John 21. Mother Rebecca has made no bones about it being her favorite one!
Join us this Sunday at 9:05 a.m. in the Chapel. Questions? Contact
Mother Rebecca
.
Important Note: After this Sunday, our Adult Education classes will take a break until after Labor Day. We will resume with a new series then.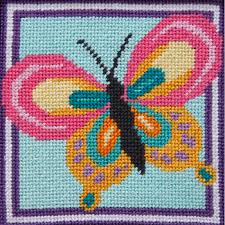 Can you needlepoint? Would you like to learn? Connie Garrison is looking for interested folks who might be willing to work with her on a project for St. James. If you're interested, please call Connie at 334 695 0944 or email her at 
Connie Garrison
.
Stewardship Reminder Mid-Year 2017
Fellow Parishioners: 2017 seems to be flying by. Just a few weeks ago school was out and we welcomed Summer activities. Now, in just a few weeks, school starts again, vacations are over, and plans for Fall begin. We are halfway through 2017. But St James' Stewardship giving is not halfway through 2017. We are not far off, but our Worship Services, Ministries, Air Conditioning Repairs all continue through the Summer months and we need to catch up on our Pledges.
 Please review the Pledge amount you chose. In most cases, we should have given about 50% of our 2017 commitment by now. If we individually catch up, we will get our St. James giving back on track.
 Thank you for your support of St. James Ministries to proclaim Jesus Christ's teachings.
 Dick Phelps
St. James Stewardship Committee
Announcing Changes to Our Worship in August!

We are pleased to announce a change to our current Sunday schedule for the month of August. We learned in our survey that many of our members love our Church in the Chapel service and, at the same time, many of us miss worshipping together. This August, St. James will be trying something new to accommodate both views.
Beginning Sunday, August 6 through Sunday, September 3, we will have two worship services (8 & 10 a.m.), both of which will meet in the main sanctuary.
At both services, we will begin to use Eucharistic Prayer B. We hope this will enliven and enrich everyone's worship experience. This is the only change to the 8 a.m. service contemplated thus far.
At 10 a.m., we're desgining a service that will differ from both of the two we currently offer.
We will use children from the congregation to serve as Crucifers, Torch Bearers, and Bell Ringers, gathering them immediately before service begins and training them on the fly as we do in the Chapel. They will not be vested. The adult Vergers and Servers will be scheduled in advance on the rota and will continue to vest.
We will read only the Old Testament and Gospel lections, omitting the Pslam and Epistle.
The preacher will have the option of preaching a short children's homily or two shorter homilies – one for children and one for adults.
Our music at this service will include some singable children's songs, some contemplative Taize pieces, some standards, and other offerings from Derrick, David, and our excellent choir.
This new schedule is not intended to be permanent. We will worship this way for 5 Sundays. On Sunday, September 10, we will return to our current three-service schedule. From that point forward, we will continue to use Eucharistic Prayer B (until Advent).
We hope that you will enjoy this seasonal change!
Prayer Shawl Ministry Forming at St. James
We are pleased to announce that one of our newest members, Susan Whitaker, is starting a Prayer Shawl Ministry at St. James.
If you can knit, crochet, sew, or would like to learn and would be interested in making Prayer Shawls for those who are sick or hospitalized, this is a great ministry for you.
If you're interested in participating or have questions, please contact 
Susan Whitaker
.
Spiritual and Social Activities   
Holy Eucharist 8 a.m.
Holy Eucharist in Church 10 a.m.
Church in the Chapel 10 a.m.
Children's Sunday School 9:05 a.m. – 9:45 a.m., Old Parish Hall, School Lunch Room
  Adult Education 
Eastertide Adult Education Series Sunday mornings at 9 am in the Chapel will meet thru the summer. Join us!
Daughters of the King meet 3rd Saturday and Sunday of the month from 11:30 a.m. – 12:30 p.m. in the Chapel
6:15 p.m. Church Chicks, Chapel
7:00 p.m. Bible Study with Mother Rebecca, Chapel
St. Elizabeth's Guild meet 2nd Tuesday of the month in the Parish Hall at 10 a.m.
10 a.m. Holy Eucharist/Unction in Chapel with Bishop Stanton
10:30 a.m. – 12:00 p.m. Bible Study, Chapel with Bishop Stanton
Sermon & Education Recordings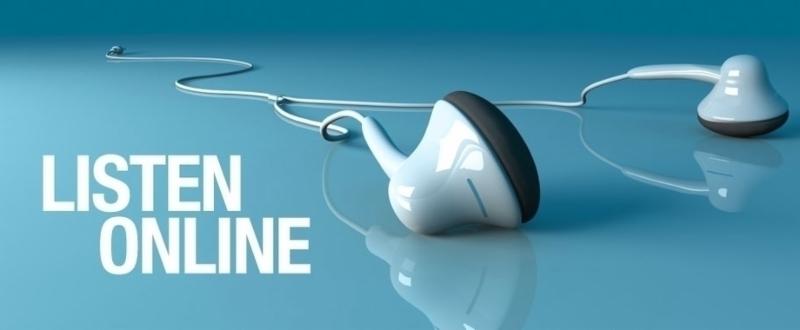 Our sermons and adult education classes are recorded and made available online! This is a wonderful way to stay in touch if you are traveling or have to be away on a Sunday
morning.
Please also consider sharing sermons or classes that are particularly useful to you with friends and family who might not attend St. James (or any other church). We hope these resources might draw others into fellowship with us at St. James.
For sermons, visit the 
Sermons
 page on our website. For adult education classes, check out our 
SoundCloud
 stream.
Do You Have A Prayer Request? 
St. James is a community characterized by prayer. Please share your prayer concerns with us: it is our joy to lift up your prayer concerns to the Lord just as we lift up our own. We welcome you to bring these concerns to our clergy or the church office or you can share them with us on a prayer request form (located in the entry to the Church) or through our website under the heading "Connect."
James 5:13-14 Are any among you suffering? You should pray… Are any among you sick? You should call for the elders of the church and have them pray over you, anointing you with oil in the name of the Lord.   
St. Elizabeth's Guild is a women's organization at St. James named after St. Elizabeth of Hungary who devoted her life to providing relief for the poor and sick. Join St. Elizabeth's at 10 a.m. in the Parish Hall on second Tuesdays of the month. If you have questions, please call Terry Cagley at (214) 343-8132, Becky Pate at (214) 341-8673, or Mari Omberg at (214) 348-0254.