Arrangements have been made with the Meadows Museum for a docent-led tour of its current exhibition: Zurbarán: Jacob and His Twelve Sons, Paintings from Auckland Castle.
This tour is open to all members of St. James Episcopal Church, including children.  The tour will last approximately one hour.  Saturday, November 18, 2017 at 10:30 a.m.
Clothing Drive
It has become a tradition at St. James to hold a fall clothing drive for our Karen brothers and sisters. This year, it will kick off on
November 12, and end on December 3.
Please consider donating coats, clothing, and shoes that you no longer need. We have men, women, teens, and children of all shapes and sizes. Clothing racks and tables will be set up in the parish hall. If you have hangers cluttering up your closet, those are welcome as well.
Thank you for the generosity that you unfailingly show to our Karen.
Blessing of the Garden
You have probably noticed the glorious garden in the back of St. James. It was constructed for our Karen by Tim Green, who not only built it, but assumed the cost. August Claybrook "fine tuned" it by spreading the soil, dividing it into plots, and providing and installing irrigation. Carol Russell and the Woodland Garden Club donated money for seeds. The result is the lush garden which is producing squash, beans, cucumbers, sour lettuce, and other Asian vegetables which go into the delicious dishes for which our Karen are known.
The garden not only feeds Karen families, it is a link to their culture in Burma and Thailand, where they farmed with their families. Please join us for the blessing of the garden on Sunday, November 12, immediately after the 10:00 service in the chapel. 
Family Advent Celebration
Join us
December 2 at 11:30am in the Parish Hall
for creative ideas on observing Advent as a family. For more information, contact
AmandaPayne@StJamesDallas.org
Children's Christmas Pageant
Children 12 and under are invited to participate in our annual Christmas Eve pageant. We also are seeking volunteers to help the children with costumes and more.
Breakfast with Santa
Join us
Saturday, December 9 from 9:00-11:00am
for hot breakfast served by Santa's Elves, Reindeer Games and lots of great photo opportunities.Tickets on sale at  
www.StJamesDallas.org.
Feeling Blue As the Holidays Approach?
Mark your calendar for
Wednesday, December 13 at 5:30 p.m.
A group from St. James will attend a "Blue Christmas" mass at the
Episcopal Church of the Ascension.
Whether you've lost a loved one, a job, or are feeling lonely and isolated from family and friends, this service is designed to offer words of encouragement, hope, and comfort through the holidays.
More information to come.
Adult Education Class on Revelation

Bishop Stanton  is leading an Adult Education series on the Revelation to John. Join us Sundays at 9:05 a.m. in the Conference Room for this 5-week journey through the final book in the Bible. You won't want to miss this opportunity.
The ABCs of Faith Continues This Week on Tuesday
 "The ABCs of Faith." This course, designed by Bishop Stanton and taught by he and Mrs. Stanton, is a basic and fun exploration of things every Christian should know in order to talk about our faith.
Bible Study booklets are available for $20 (and scholarships are available for anyone who needs it).
The nature of the course allows participants to join anytime, so even if you've missed the kick-off classes, come join us this week.
New Parents' Sunday School Series: The Screwtape Letters 
Beginning Sunday Oct. 29th at 9:05am in the Parish Hall, we will be reading C.S. Lewis's classic, The Screwtape Letters, a provocative, even shocking study of temptation and deception. In a series of letters written by the senior demon to his nephew Wormwood, a Junior Tempter, Screwtape offers advice on how to ensure that his human "Patient" successfully joins "Our Father Below" in Hell, and stays out of the clutches of "The Enemy" God.
Youth & Children's Ministry Dates
Dates are out for the year of activities for youth and children's ministry. if you have not received a copy through the newsletter please e-mail
AmandaPayne06@gmail.com.
Children's Sunday School Rebooted
Sunday 9:00-9:45 am in Old Parish Hall. We are so very excited to launch Fall Children's Sunday School with some great changes to our activities and lesson plans. We are excited to welcome two very talented teachers, Raeanne Geer and Katie Hargrove to our awesome teaching staff in addition to our all stars Scott Doggett, Shanan Richard, and Kathy Baumgarten.
Bagels & Beakers: Youth Scripture Lab
Sunday 9:00-9:45 am Youth Portable 6th-12th graders are invited to join us for a special fall Sunday School as we slow down and focus each week on one lectionary reading. Students will learn creative methods of investigating scripture as they discovery how to use historical clues, text in original language and have access to consult with a handful of re-known biblical scholars working in the field. Students should bring their personal Bible, notebook and an open mind to class each week. For full schedule please  
http://www.stjamesdallas.org/st-james-youth/ 
or contact 
AmandaPayne06@gmail.com
Driving Karen Children
Please prayerfully consider being a driver for those of our Karen members who are without transportation. We hope to recruit enough volunteers that each driver will only be scheduled once per month.
Have You Checked Out Our Online Directory?
We now use FellowshipOneGo to keep track of our members and guests. Everyone has online and mobile phone access to their information, so you can help us keep in touch.
To access your account on your computer, go to 
St. James' FellowshipOne Go Page
. To access via mobile device, download the FellowshipOneGo app on either your Apple or Android device.
To log in, you'll need your username and a password. Your username is your firstname.lastname (keep in mind that we've used your "given" first name, not a nickname). To create a password, click on the "forget password" like, then enter the email address we use to communicate with you. You'll then be prompted to follow a link to create a new password.
Once logged in, you'll be able to access your own personal information, including your year-to-date giving and your pledge status. You also have the ability to search and find basic information for other members of the parish. FellowshipOne Go includes space for a member profile picture, which you can update anytime with a favorite picture.
If you have any questions about FellowshipOneGo, please email 
Carol Hernandez
 or call the church office at (214) 348-1345.
Sermon & Education Recordings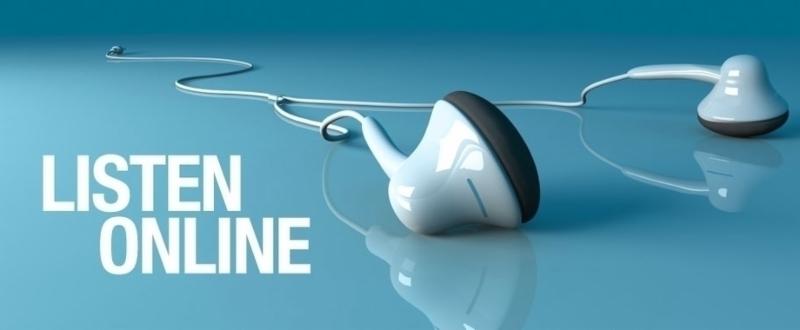 Our sermons and adult education classes are recorded and made available online! This is a wonderful way to stay in touch if you are traveling or have to be away on a Sunday
morning.
Please also consider sharing sermons or classes that are particularly useful to you with friends and family who might not attend St. James (or any other church). We hope these resources might draw others into fellowship with us at St. James.
For sermons, visit the 
Sermons
 page on our website. For adult education classes, check out our 
SoundCloud
 stream.
Spiritual and Social Activities   
Sundays
 Holy Eucharist 8 a.m.
Holy Eucharist in Church 10 a.m.
Church in the Chapel 10 a.m.
Children's Sunday School 9:05 a.m. – 9:45 a.m., Old Parish Hall, School Lunch Room.
Sunday School for Youth Sundays, at 9:00 to 9:45 a.m. in the Youth Portable.
 Adult Education Series: Revelation
Sundays, at 9:05 a.m. in the Conference Room.
Parents Sunday Group: 9:05 a.m. in the Parish Hall.

 Tuesday
The Series "The ABC's of Faith" at 6:30 p.m. Bishop Stanton is leading an introductory class, in the Parish Hall.
 St. Elizabeth's Guild meet 2nd Tuesday of the month in the Conference Room at 10 a.m.
10 a.m. Holy Eucharist/Unction in Chapel
10:30 a.m. – 12:00 p.m. Bible Study, Chapel
Saturday
The Daughters of the King will be meeting on the third Saturday of each month in the Chapel at 11:00 a.m.
Do You Have A Prayer Request?
St. James is a community characterized by prayer. Please share your prayer concerns with us: it is our joy to lift up your prayer concerns to the Lord just as we lift up our own. We welcome you to bring these concerns to our clergy or the church office or you can share them with us on a prayer request form (located in the entry to the Church) or through our website under the heading "Connect."
James 5:13-14 Are any among you suffering? You should pray… Are any among you sick? You should call for the elders of the church and have them pray over you, anointing you with oil in the name of the Lord.   
Needlepoint?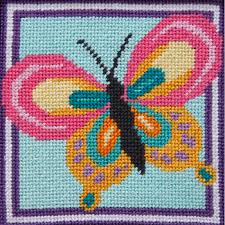 Can you needlepoint? Would you like to learn? Connie Garrison is looking for interested folks who might be willing to work with her on a project for St. James. If you're interested, please call Connie at 334 695 0944 or email her at 
Connie Garrison
.
Safeguarding Certification
Summer is a great time to update your Safeguarding
Certification.
Safe Church training is one way we can ensure we serve and minister to all people in a safe and protected environment.  All clergy and any lay person who has keys, works with children/youth, is on vestry, or is a member of staff of any parish, school, or camp must complete Safe Church training.  This training is available online and through group presentations, for which the diocese has the resources.If you have any questions about your current certification status, course requirements, or training options, please contact Carol in the church office at 214-348-1349 ex 101 or email @ carolhernandez@stjamesdallas.org.
Sunday – 8 a.m. (Said Eucharist)
Sunday – 10 a.m. (Sung Eucharist, main sanctuary)
Sunday – 10 a.m. (Church in the Chapel) (except in the month of August and first week in September)
WHERE DO I BRING MY CHILD ON SUNDAY MORNING?
Children are welcome attend all services.  For children ages three and younger, optional nursery care is provided from 8:45 to 11:30 a.m. on Sunday morning.
While children are welcome to attend any service at St. James, Church in the Chapel is designed especially for the young – and young at heart!  This is a more casual, interactive service that is also shorter in length.  Opportunities for the entire family to participate include joining the procession, reading prayers, and ringing the bells.  A child-friendly sermon and lively, familiar music complete the experience.  Whether 2 years old or 92 years young, you will learn, enjoy and be blessed by attending a Church in the Chapel Eucharist.
We hope to see you soon!
St. Elizabeth's Guild is a women's organization at St. James named after St. Elizabeth of Hungary who devoted her life to providing relief for the poor and sick. Join St. Elizabeth's at 10 a.m. in the Parish Hall on second Tuesdays of the month. If you have questions, please call Terry Cagley at (214) 343-8132, Becky Pate at (214) 341-8673, or Mari Omberg at (214) 348-0254.